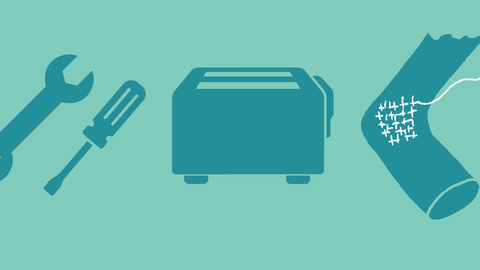 Recycle, upcycle - and make do and mend! Production of household waste needs to decrease by 33% by 2037 to reach emissions targets. So get out that needle and thread!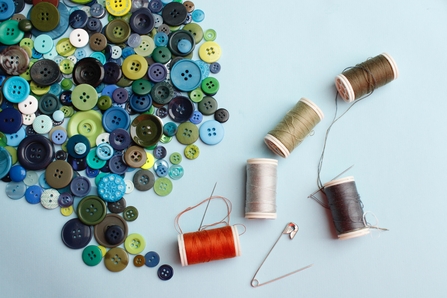 Mend
Clothing - The fashion industry accounts for about 10% of global carbon emissions so anything you can do to reduce the number of clothes you buy is vital. Sewing on a button, mending a hole or refashioning a garment completely are great ways to make items last a lot longer.
Electronics - Fixing your electrical appliances can be great for your pocket and the planet. If you're not sure about fixing something yourself then keep an eye out for local stores and projects that offer a fixing service. Repair Cafe and The Restart Project hold events up and down the country to help people give their items a new lease of life!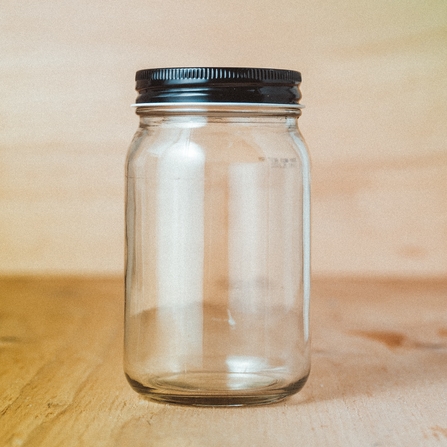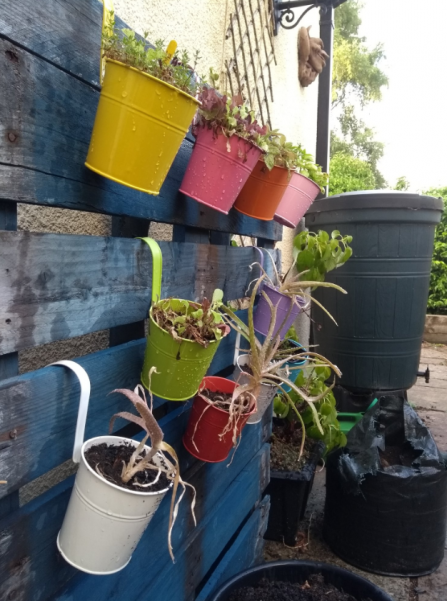 Upcycle
Furniture - the manufacturing of sofas, wardrobes, tables and chairs has a huge carbon footprint! Fast fashion is a big problem with cheap brands encouraging consumers to keep up with the trends whether or not a new item is needed. So fight the power - and get creative! Recover your soft furnishings and sand down and repolish tables and cabinets. And, if you do want something new - why not think about refashioning some reclaimed wood into a bedside table yourself! Pinterest is a great place to find ideas!
Household items - when something breaks use it as an excuse to get creative! Could the waterproof fabric on a broken umbrella be turned into a tote bag? Could an old sweater become a new cushion cover? How about turning an old wardrobe into a new planter!