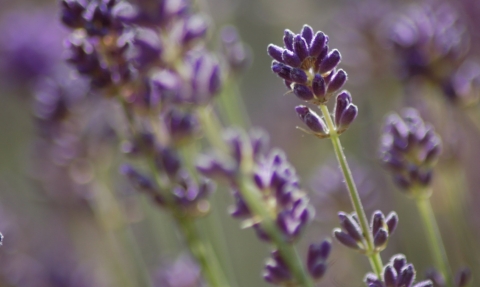 How we are run
Get to know us a bit better
With over 50 members of staff, more than 300 active volunteers and 26,000 supporters, we have a big team at Dorset Wildlife Trust. Here you can find out more about us, our President Dr George McGavin and our trustees.
We are committed to ensuring that there is a secure future for Dorset's nature - its distinctive wildlife and natural spaces. We use a sound evidence base, influence and wide practical experience of land management and marine conservation to inspire, inform and engage people in Dorset.
Through our guidance we help others to carry forward policies that are beneficial for nature within both the rural and urban economy. We provide opportunities for everyone to appreciate and understand Dorset's unparalleled natural heritage and strives to ensure that future generations will be able to enjoy a quality of life at least as rich and diverse as we have now.
We do this in Dorset through co-operating in partnerships and also regionally and nationally, through our affiliation with 46 other County Trusts within the Royal Society of Wildlife Trusts. Find out more at The Wildlife Trusts website.
Meet our President, Vice Presidents, Trustees, Patrons and Management Team
Meet our team, including our President Dr George McGavin. 
DWT President - Dr George McGavin

Dr George McGavin is an entomologist, author, academic, television presenter and explorer and has used his passion and knowledge to educate and inspire others to appreciate the natural world as much as he does.  You may be familiar with him from his appearances on the BBC One Show or as co-presenter of the BBC series; Expedition.

Working in television was an unexpected venture, but George's passion for wildlife developed from a young age. He said, "The natural world was all I was interested in when growing up. I feel that we should all be completely obsessed with it. If you take it away then we have nothing left."

Whilst working as a teacher and a researcher at Oxford University, George had already done a few things on TV, but he started to realise that he was preaching to the converted in academia. "I felt that being on TV was an important job, and I wanted to prove to myself I could do it.  I needed to reach a new audience. I was at Oxford University for 25 years and I was lucky to be paid to share my enthusiasm for the natural world but in December 2007 I typed my resignation letter, and my career in TV started after that."

For George, TV was not a planned career path.  Having suffered with a bad stammer until about 14 years of age, it's the last thing he imagined himself doing. "TV happened very suddenly, it wasn't planned. I got better at controlling my stammer but it will never completely go away. I am very fortunate to have experienced expeditions, explorations, pre-historic autopsies and dissections, and have made over 100 films for The One Show." 

Education is also a key part of George's environment manifesto: "More education about the natural world and understanding the damage we are doing is needed.  If I could rule the world, teachers would be the most highly paid – especially in primary and junior education as this is the place awareness of our environment for children should start. From the ages of 5-10 children learn more than any other time in their lives. It's hard to unlearn bad habits, but if they are instilled early on then there is hope.  We should be encouraging kids to get outside in the natural world." 

George has chosen Dorset as one of his favourite places in the UK, and with good reason. "Heathland is my favourite habitat, and there's plenty of that in Dorset.  It's much like Scotland, with Scots pine, heather and bracken, but it's warmer! I adore the South West Coast Path: it's so uplifting walking along it and reminds us that we live on an island.  The varied typology, diverse range of habitats and micro habitats makes Dorset a unique spot. I plan to retire to this wonderful county."

Along with Dorset Wildlife Trusts' members, supporters, volunteers and partners, George believes strongly that we should appreciate what we have and do everything we can to take care of it and value it. 

He said: "Being President of DWT is a 3-year appointment and I'd like to be able to do as much as I can to further the aims of the Trust.  I was born whilst Wildlife Trusts were being established in the UK, and believe they are so important to the management and protection of our environment, not just locally, but nationally.  At the end of these 3 years, I want to feel I've made a difference and look forward to meeting like-minded members and supporters, and welcoming and inspiring new ones."  

George McGavin © Sally Welbourn
Vice Presidents
Meet our Board of Trustees
Chair - Professor Mark Kibblewhite, PhD, MBA, CChem, FRSC, CEnv, FIAgrE

Vice Chair- Professor Mark Kibblewhite

Mark returned to the beloved Dorset landscape of his childhood and family in 2013 and lives in Beaminster. In 2016, Mark became a trustee of Dorset Wildlife Trust and then took on the position of Vice Chair in 2018 and Chair in December 2020.  He graduated in chemistry at York, has a PhD in soil science from Aberdeen, an MBA from Cranfield, and is a former President of the Institution of Agricultural Engineers. He worked in the water industry and the civil service, before being a Divisional Director at Hyder Consulting (now Arcadis) and was Head of Land Quality at the Environment Agency and then Director of the National Soil Resources Institute at Cranfield University, where he is now an Emeritus Professor. He researches soil systems at scales from the very small to the global, and provides expert advice on soil resources to a range of governments and international organisations. Mark is a Quaker and a member of Bridport Meeting. His passions are the natural world, sailing and music.
Vice Chair - Jo Davies, MBE

DWT Board of Trustees Chair - Jo Davies, MBE

Jo Davies, who became the Chair of DWT in March 2018, and Vice Chair in December 2020, has been engaged in the voluntary sector all her life, starting up charities involved in education and disability.  Until recently Jo was Chair of Green Island Holiday Trust founded in 1991 and for which she received a MBE in 2002 and has been a Trustee of the Bournemouth Symphony Orchestra Endowment Trust. She has been involved with Dorset Wildlife Trust for many years having been brought in by DWT's late President Helen Brotherton to run the fundraising for the purchase of Brooklands Farm, DWT's headquarters. She has sat on various committees during that time and is currently a member Finance Committee, Marketing Committee, and the Brownsea Development Group.  Jo has a particular interest in the financial governance of DWT and the development of visitor centres. She is passionate about the natural world with a special interest in birds.  Her hobbies include cooking, gardening, walking, birdwatching and music.  Jo is also kept busy with 10 grandchildren.
Vice Chair - Jim White, MBE, BSc

Trustee - Jim White

Jim graduated in Botany from London University after which he worked in nature conservation for his entire career, including as Conservation Officer for Hampshire Wildlife Trust, and for nearly 30 years with Nature Conservancy Council and English Nature, the latter as Dorset Team Manager. On retiring from EN in 2006 he was elected a Trustee of DWT and has been appointed recently to the post of joint Vice Chairman. He also currently chairs the Dorset AONB Partnership Board and is a regular NT volunteer. Jim is passionate about nature and enjoys sharing this enthusiasm. He was made an MBE in 2008, for services to nature conservation in Dorset.
Trustee - Kelvyn Derrick, OBE, BSc, MSc (Econ)

Trustee Kelvyn Derrick

Kelvyn has extensive international business experience and until 2007 was the Chief Executive of the Poole-based company Hamworthy plc. He has held many non-executive Director roles with organizations such as South West Regional Development Agency, the Society of Maritime Industries, Regen SW, and the Bournemouth Symphony Orchestra. He is deeply interested in environmental challenges serving as a Trustee of the DWT since 2012 and chairing its Commercial Board. Kelvyn was awarded an OBE for services to engineering and international trade in 2009. Kelvyn Chairs the Marketing Committee.
Trustee - John Gaye

Trustee John Gaye

John first developed his passion for conservation and wildlife during his twenty years in the Army, serving with the Devonshire and Dorset Regiment. Then, on attending the Royal Agricultural College at Cirencester, he learnt so much more about biodiversity and habitat management while training in agricultural and estate management. John went on to become a land agent, then farmer and businessman. He is now retired. He has been a member of DWT since 1983 and a Trustee since 1997.  He was Chairman of the Dogs Trust and is currently a trustee of the Worldwide Veterinary Service. John is a member of the Health & Safety Committee.
Trustee - Giles Pugh, FCA, BSc (ECON)

Trustee - Giles Pugh

Giles qualified as a Chartered Accountant with Price  Waterhouse in 1992 and has over 25 years' experience of working at Finance Director level in the charitable, education and health sectors. He has, within these roles, been the Chair of a number of specialist finance member bodies and is currently both the Deputy Director of Education/Finance Director of the Salisbury Diocesan Board of Education and a trustee and Chair of the audit committee of the Diocese of Salisbury Academy Trust. He has a keen interest in nature and conservation and has been a member of DWT since moving to Dorset with his wife and 2 daughters 20 years ago.  He was appointed as a trustee of DWT in 2017, Chairs the Risk & Audit Committee and sits on Finance Committee.
Trustee - Isla Reynolds

Trustee - Isla Reynolds

Our trustees have co-opted Isla Reynolds onto the board, subject for ratification at this year's AGM.

Isla is the Senior Media Engagement Manager for the RNLI, leading a large team  of staff and volunteers delivering their communication objectives across all media. After securing a Masters degree in media journalism from Bournemouth University and a period working as a freelance production journalist for several broadcasters, Isla joined the RNLI's Marketing and Media team a decade ago. She is now strategic communications lead for the organisation, with responsibility to promote and protect the RNLI's reputation. 
Trustee - Alick Simmons, BVMS, MSc, MRCVS

Trustee - Alick Simmons, BVMS, MSc, MRCVS 

Alick Simmons is a veterinarian, naturalist and photographer.  After a period in private practice, he followed a 35-year career as a Government veterinarian, latterly as the UK Government's Deputy Chief Veterinary Officer.  Alick's lifelong passion is wildlife; he volunteers for the RPSB in Somerset, is deputy chair of the Universities Federation for Animal Welfare and a member of the Wild Animal Welfare Committee and Oxford University's Animal Care and Ethical Review committee.  A particular interest of Alick's is the ethics of wild animal management and welfare. Alick was appointed as a trustee of DWT in 2016 and is Chair of the Health & Safety Committee.
Trustee- Professor Jeremy Thomas, OBE, BA, MA, PhD, Hons FRES

Trustee - Professor Jeremy Thomas

Jeremy read Zoology at Corpus Christi College Cambridge and studied for a PhD on Hairstreak butterflies at the Nature Conservancy's Monks Wood laboratory. He transferred to Furzebrook Research Station in 1974 to study the large blue butterfly and its dependency on ants, and has led international research teams across Europe ever since. His aim has been to understand the ecology and drivers of change in insect populations well enough to reverse their declines, and to apply and test emerging results through large-scale conservation projects, exemplified by the recovery in the UK of the Adonis blue, black hairstreak and silver-spotted skipper and the restoration of the large blue butterflies. He also co-devised the UK's Butterfly Monitoring and Mapping Schemes. Jeremy has written or edited 9 books, including the Wildlife Trusts' RSNC Guide to Butterflies of the British Isles (now Philips Guide…), Butterflies of the British Isles, and Butterflies of Dorset. In 2003-07, he was Director of the Natural Environment Research Council's Dorset Laboratory at Winfrith (the merged Furzebrook & East Stoke River labs) before becoming the Professor of Ecology at the University of Oxford ('07-'14). Recent service as a trustee includes New College, Oxford (Governing Body '07-'14) and The Royal Entomological Society, of which he was President in '12-'14 and the current chairman of its conservation committee.
Trustee - Professor Nigel Webb, BSc, PhD, DSc, C Biol FRSB

Trustee - Professor Nigel Webb

Nigel read zoology at the University of Wales followed by post-graduate research in Denmark into the invertebrate fauna of heathland soils. He was appointed to the staff of the Nature Conservancy's Furzebrook Research Station in Dorset in 1967 and retired as Deputy Director of the Station in 2002. An internationally known ecologist, he is best known as an authority on the ecology and conservation of European heathlands. He has also worked extensively in soil biology especially in the high Arctic. He has written or edited seven books, the best known being his volume in the Collins New Naturalist series entitled Heathlands. He has held honorary professorships at the Universities of Liverpool and Bournemouth. Nigel has served on the Council of the British Ecological Society and was Editor of the Journal of Applied Ecology. He served the Royal Society of Biology as Chairman of the Environment Committee and as the Vice-President in charge of science policy. He joined the Dorset Wildlife Trust in 1970 and has served as Chairman of the Conservation Panel from 1980, Vice Chairman of the Council from 1998-2010 and Chairman of the Council from 2010 to 2018.
Trustee - Anne Wheatcroft, BA, MSc

Trustee- Anne Wheatcroft

Anne became a Trustee in 2003, when she retired to Dorset. She trained as a statistician and spent the first part of her career in the Government Statistical Service, finally as the Chief Statistician in the Department of Employment responsible for the unemployment figures. She then moved into finance and management roles in DE, was Director of Personnel at HSE between1994-1998 and then, until her retirement, Director of Business Services on the Board of the Valuation Office Agency. Anne became interested in wildlife through visiting wild places, particularly the Arctic, climbing and sea kayaking. Her primary interest is birds, but she aspires to be a competent all-round naturalist. She travels widely in search of wildlife in this country and abroad. Anne currently chairs the Finance Committee and is a member of the Personnel & remuneration Committee and Conservation Committee.
Trustee - Tony Bates, MBE, BSc, CEng, MIMM

Trustee Tony Bates

Tony Bates joined Dorset Wildlife Trust in the early 1970s. His career was as a materials scientist in the engineering industry in the UK, Europe and Australia. Tony has had a lifelong passion for wildlife and his concern for conservation issues led to volunteering for many years. He became a Council member of the Dorset Wildlife Trust in 1991 and was appointed Chairman in 1999, the position he held until 2010. From 2002 until 2006 he served as a Council member of the Royal Society of Wildlife Trusts representing the South West Wildlife Trusts. He is an experienced natural history photographer and lecturer. Tony was appointed an MBE in 2015 for services to conservation of wildlife in Dorset.
Trustee - Roger Cole, BA, GDL

Trustee - Roger Cole

Roger studied History at the University of Reading and went on to do a post-graduate Diploma in Law before qualifying as a solicitor. Based in Weymouth, he now works as a corporate commercial solicitor for a local Dorset and Somerset law firm. Roger has always taken a keen interest in wildlife and spends his spare time going on long walks in Dorset's beautiful countryside and trying to improve his birding skills along the way!
Meet our CE and Senior Management Team
Chief Executive - Brian Bleese

Brian has been with DWT since 1998 and since then has held a variety of roles within Dorset Wildlife Trust, becoming acting Chief Executive in 2019.  His previous role was that of Director of Operations and Development, overseeing and ensuring that key core operational functions including, Health and Safety, Human Resources, ICT, resources and infrastructure, are fit for purpose.  Brian has also led the development of a number of major projects.  These have recently included the development of the Chesil Beach Centre, The Great Heath initiative and the installation of renewable biomass heating systems at a number of DWT facilities.  Brian also represents DWT on a number of external bodies including the Dorset AONB Board, Wessex Angling Trust, Dorset Food and Drink and as Chairman of the Purbeck Heritage Network.  A Swanage resident with local roots in the Purbeck stone quarrying industry, Brian enjoys sea angling, photography and exploring local food and drink.
Director of Fundraising and Marketing - Sara Thompson

Director of Fundraising and Marketing Sara Thompson

As the Director of Fundraising & Marketing, Sara oversees all our fundraising, membership and communications programmes. Sara has recently joined Dorset Wildlife Trust after working in senior Marketing, Fundraising and Engagement roles at University of Southampton and the RNLI and is now looking forward to developing new and exciting campaigns for the Trust and its fantastic supporters and volunteers. She is also a Director of South West Wildlife Fundraising Limited, a company that provides fundraising services to the seven south west Wildlife Trusts. A Poole resident, Sara has a little boy who enjoys being outdoors and spending time in nature as much as she does.
Director of Nature-based Solutions - Imogen Davenport

Director of Conservation Policy - Imogen Davenport

Imogen has worked for Dorset Wildlife Trust since 1996, becoming Head of Conservation in 2001 and Director of Conservation in 2009.  She has a degree in Environmental Science and prior to moving to Dorset volunteered for several wildlife charities in Berkshire and worked as countryside ranger in Buckinghamshire and for Surrey Wildlife Trust as a botanical surveyor.  Imogen has been closely involved over the years in development of Dorset's biodiversity strategy, its Sites of Nature Conservation Interest (SNCI) project, the Dorset Local Nature Partnership and DWT's Living Landscapes approach. 
Director of Finance and Resources - Sue Patterson

Director of Finance and Resources - Sue Patterson

Sue is a Chartered Accountant and worked in practice in London for a number of years, initially in the corporate sector and latterly specialising in the not for profit sector.  Clients included overseas aid and grant making charities, various professional institutes and further education establishments.  Sue moved to Dorset in 2011 to join Dorset Wildlife Trust having been a keen volunteer with the Kent Wildlife Trust.  She is the Company Secretary of Dorset Wildlife Trust and a director of DTNC (Sales) Limited and Dorset Ecology Limited.
Director of Nature Recovery Networks - Andrew Pollard

Director of Landscape Conservation - Andrew Pollard

Andrew's role is to lead the development of our Living Landscapes and Seas programmes to deliver large-scale wildlife conservation works and encourage local communities to get involved and run DWT's visitor centres. Andrew has worked for Dorset Wildlife Trust since 2003, when he returned to the county he grew up in. Before starting with the Trust Andrew held posts relating to biodiversity conservation with a number of organisations including Plymouth University, Kent County Council and Somerset Environmental Records Centre. Andrew and his young family enjoy all that the greatest county in the world has to offer; whether that's hunting heathland insects or   kayaking along Dorset's rich coastline.
Public Documents
Below you will also find information about our financial review, articles of association and supporter care charter. Simply click the arrows to learn more.