Please be aware that as this is live and unedited footage, there may at times, be disturbing images of the natural world. Our policy is to allow nature to play out without disruption or interference.
Please note, due to the remoteness of the location, the camera connection can be cut off occasionally but we are aware of the issues and work to get them fixed as quickly as possible. In some cases, refreshing the page can work.
We are delighted that, once again, our corporate supporters PFM Associates have sponsored this year's barn owl webcam, and made the streaming of these majestic creatures possible. 
With thanks to Wildlife Windows Ltd for the camera installation.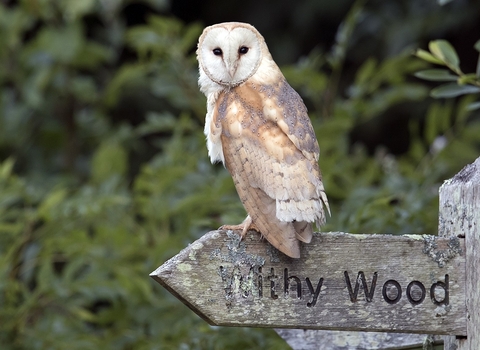 Adopt a barn owl
New for 2021: Adopt a barn owl online to help their recovery from decline in Dorset. 
By adopting a barn owl today, you can help conservation work on nature reserves to ensure barn owl habitat is safe and secure so barn owls can thrive in Dorset. 
Adopt a barn owl
What can you see on the webcams? 
You can leave a comment if you are a member of Facebook. We look forward to hearing what you see. Unfortunately we can't reply to every post.
Code of conduct: We welcome everyone on to our forum, but do ask that you be polite and respectful of others. Please keep in mind that there will be children viewing this webcam.
This forum is designed to facilitate observations and discussions about this webcam. Please do not use any bad language, fully capitalise posts, or share offensive or controversial materials.
If you can't see the Facebook comment feed, visit the Barn Owl Webcam Facebook page to stay up to date.
To see the latest comments click on "sort by" below and choose "newest".
Meet our webcam sponsors - PFM Associates

PFM Associates is a prominent Chartered company of Independent Financial Advisers, managing clients along the south coast, mainly in the Dorset and Hampshire areas. PFM Associates advise on all areas of financial planning from life assurance, helping to arrange a mortgage, saving for a 'nest egg', to retirement planning and specialist investment advice.  For advice with any aspect of financial planning, you can contact them here.
Learn more about barn owl behaviour with our FAQs
Watching the webcam? Read our Code of Conduct
More wildlife webcams

If you would like to see our Brownsea Island webcam (where you can see the Sandwich Terns,) click here and scroll down the page.