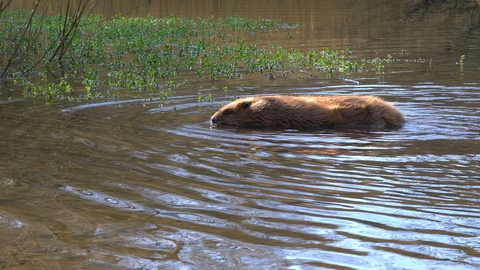 Dorset Wildlife Trust Beaver Project talk
Location:
Online,
In your home
Book
Join us for this exclusive member and volunteer event to discover how a pair of Eurasian beavers (Castor fiber), introduced to an enclosed site in Dorset, are settling into their new surroundings.
About the event
Please note: this is an online-only event. 
Dorset Wildlife Trust released two beavers in February this year as part of an enclosed scientific study looking at the potential impacts beavers can have on their environment.
You'll hear from Steve Oliver, Dorset Wildlife Trust's Rivers Conservation Officer, who will talk about what this exciting local project aims to achieve, and how the beavers are settling into life in Dorset, revealing exclusive footage of their behaviour.
Booking
Price
This is a free event for Dorset Wildlife Trust members and volunteers.