My recovery
Simone, Stanley Moss, Durham
After undergoing brain surgery, Simone suffered from severe headaches and was worried that she would find volunteering with Durham Wildlife Trust too strenuous; in fact, she has found that the fresh air soothes her aches, helping her to feel happy and healthy again.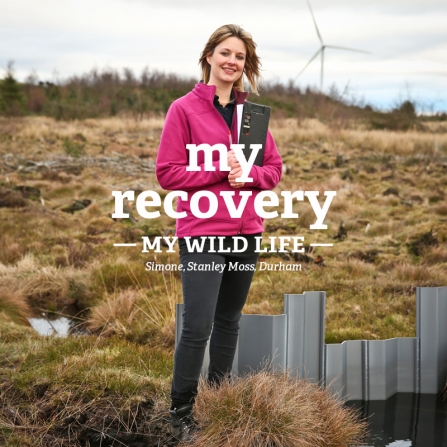 Wild places can encourage our minds and bodies to recover from illness.
A review of 10 studies found that exercise in the presence of nature led to positive short- and long-term health outcomes. Every type of natural environment improved both self-esteem and mood, with proximity to water generating the greatest effect.
What's your wild life? Tell us why wildlife or a special wild place matters to you or share your story in social media using #MyWildLife.
If you'd like to share your story please get in touch with us at campaigns@wildlifetrusts.org.