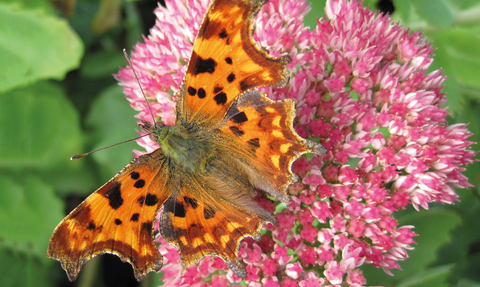 Pollinators
Attracting pollinators to your garden
Nectar and pollen are important food sources for pollinators such as butterflies, moths and solitary bees. By choosing plants carefully, you can have beautiful displays of flowers whilst also helping wildlife to find food.
You don't need to sacrifice neatness - flower borders are part of most gardens and it's possible to maintain formality while still attracting pollinators and other visitors to your garden.
Helping pollinators to thrive
Bees, bats and butterflies - they are all important pollinators and will visit our gardens if there is a good supply of food. Check out the links below to find out what else you can do to help pollinators.