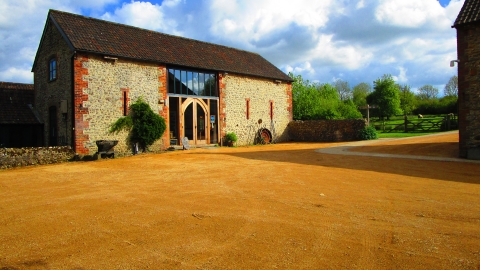 Naturally Dyed Silk Scarves & Shibori
Location:
The Kingcombe Centre,
Toller Porcorum,
Dorchester,
Dorset,
DT2 0EQ
Book
Learn how to create stunning patterns through stitch resist and natural plant colours to make your very own textiles.
Event details
About the event
During this one-day workshop, led by Annabel Wilson, you will start by becoming familiar with a number of ways of stitching and manipulating the fabric.  Once you have chosen your designs, Annabel will show you how to stitch, fold and clamp the fabric to resist the dye and create the desired pattern – this is the ancient Japanese art of Shibori.
Suitable for all and no previous experience is necessary.