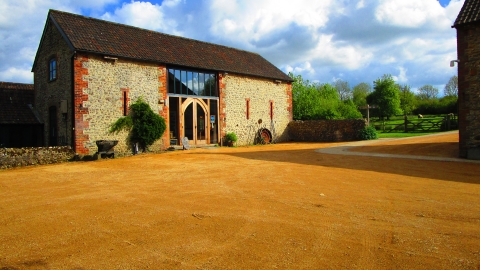 Illustrated Traveller's Sketchbook Weekend Workshop
Location:
The Kingcombe Centre,
Toller Porcorum,
Dorchester,
Dorset,
DT2 0EQ
Book
Learn how to master the art of keeping a sketchbook when you are out and about or away from home, finding inspiration in the stunning summer landscape of Kingcombe. Taught by Hugh Dunford Wood.
About the event
In this workshop, rather than taking a photo to capture a beautiful place, a drawing or a sketch is made.  The time taken to make the drawing develops an intimate familiarity with the subject, whether it is a grand landscape or the detail of a hedgerow.  We will explore some of the rich landscape that surrounds the Kingcombe Centre, both looking at the wider context and the detail of a branch, or a stream or a gate.
Booking
Price
Residential £314, non-residential £230