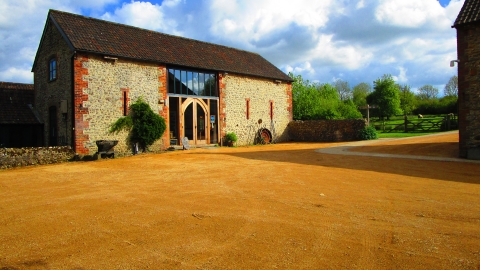 CANCELLED The Kingcombe Centre: Inspirational Nature Writing at the Kingcombe Centre
Location:
Brooklands Headquarters,
Brooklands Farm, Forston,
Dorchester,
Dorset,
DT2 7AA
Book
Take Kingcombe's beautiful surroundings as your inspiration on this one-day course of writing exercises and readings.
About the event
This event is now cancelled
Join published nature writers Anita Roy (A Year at Kingcombe) and Sara Hudston (Guardian Country Diary) for a day of practical writing exercises and inspiring readings. Your senses will be sharpened as we explore the richness of Kingcombe's woods, meadows and water. All levels of writing experience welcomed.