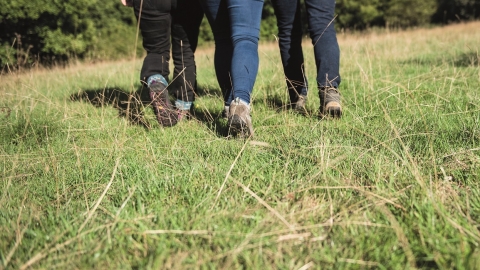 Getting Back to Nature Seasonal Rambles: Kingcombe Meadows
Location:
Kingcombe Meadows
Toller Porcorum,
Dorchester,
Dorset,
DT2 0EQ
Join us for a traditional nature ramble at Kingcombe Meadows, followed by lunch at the Kingcombe Centre.
About the event
Join us for a programme of traditional nature rambles, on DWT reserves, monthly from April – October. Each walk will last 2-3 hours and will seek to spot the seasonal species along the way at some of West Dorset's finest wildlife sites, including Kingcombe, Powerstock Common and Bracketts Coppice. From flowers to birds and insects, then later fungi, mosses and lichens, each walk will be an exploration of the natural richness of the reserves as they change through the year, from spring freshness, through summer's buzz to the more mellow tones of autumn. We'll encounter some familiar wildlife but doubtless some surprises too; something for everyone!
Booking essential, please call 01300 320684.