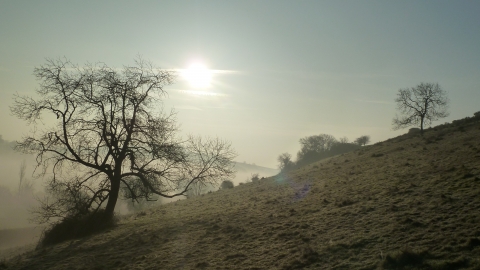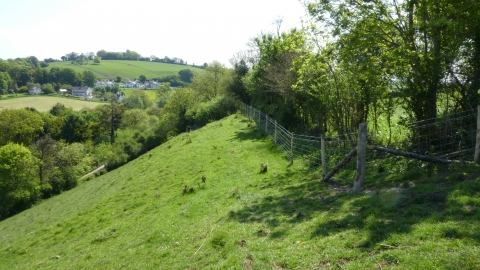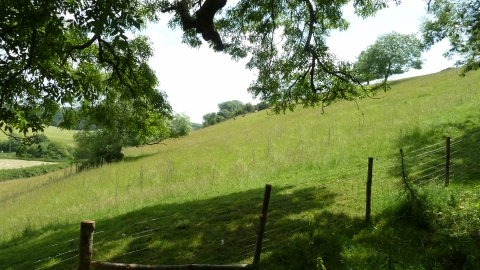 A chalk grassland on a steep north facing slope
Know before you go
Entry fee
N/A
Parking information
Parking for 2 cars on site
Bicycle parking
None
Grazing animals
Sheep & Cattle
Access
Difficult access for those with poor mobility - steep slopes except for hay meadow. No formal paths. Main entrance via pedestrian gate or field gate by arrangement, internal field gate access.
Enter the reserve through the gate at the base of the hill and head up and across the slopes to find the grassland of most interest, or pass through the gate immediately to your right to explore the relatively flat hay meadow area. Gates at the top and middle of the hill give access to the smaller sloping field and a stile gives access between this and the hay meadow. The slopes are fairly steep and uneven ground may be encountered. Badgers are active across the site, resulting in a scatter of holes which are sometimes hidden under longer vegetation. Keep away from larger trees along the hedgerows and out in the field after strong winds.
Thanks to the deer that regularly graze these slopes in the evening, there can be high levels of ticks, particularly in the longer grass, so please take precautions. Grazing animals are on the site for much of the year. For more information on visiting DWT Nature Reserves, including more on general countryside hazards such as ticks, please see our Visitor Information page.
Dogs
On a lead
Please remove dog mess from site. See above for more information about dogs on nature reserves.
When to visit
Opening times
Open at all times
Best time to visit
Spring, Summer & Autumn
About the reserve
Visiting our headquarters at Brookland's Farm near Dorchester? Then you won't want to miss out on a hidden gem of a nature reserve just next door.
Haydon Hill Nature Reserve is a north-facing slope of unimproved chalk downland and a large haymeadow, which overlooks the River Cerne and is home to variety of plants and insects.
Birds of prey enthusiastis will be pleased to know that buzzards, kestrels and barn owls have known to frequent the reserve, hunting for the numerous shrews and voles that thrive in the tussocky grasslands.
Tread carefully and you might spot red clover, autumn gentian, squinancywort and harebell underfoot. Those wondering how squinancywort got its name will be interested to know that in medieval times it was used for gargling as a cure for quinsy, a severe form of tonsillitis.
The haymeadow is also home to a diverse range of butterflies including the common blue and marbled white.
On the flatter part of the reserve the haymeadow has undergone some agricultural improvement. Using restoration management, the nature reserve is gradually diversifying again with increasing species wildflowers being recorded.
Useful Information
Head north from Charminster on the A352 Dorchester to Cerne Abbas road. About 2 miles up the road look for a small pull-off car parking area on the left.
Environmental designation
Site of Nature Conservation Importance (SNCI)