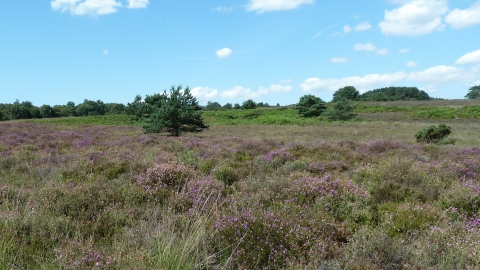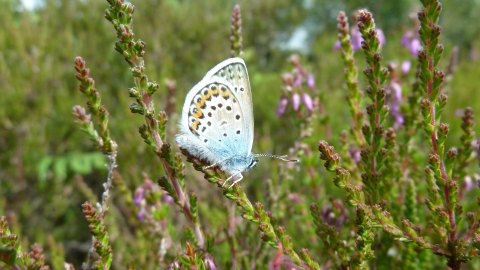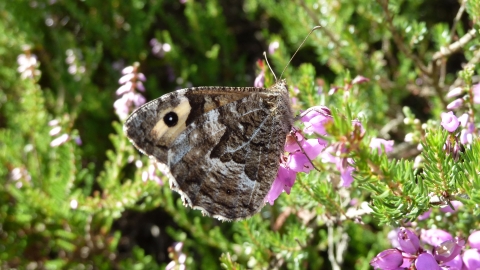 An internationally important area of dry & wet lowland heathland & woodland
Know before you go
Dogs
Please remove all dog mess from site. See above for more information about dogs on nature reserves.
When to visit
Opening times
Open at all times
Best time to visit
Spring and summer
About the reserve
Higher Hyde Heath is a gem for reptile fans. It's an internationally important heath which is home to all six of the UK's native reptiles.
Nature fans should tread quietly and may be lucky enough to spot an adder, the only venomous snake in the UK. Don't be alarmed however, these are very shy and non-aggressive, if undisturbed. They have beautiful and distinctive crisscross markings along their backs. Explorers might also find the very rare smooth snake (we are lucky in Dorset that they love heathland), grass snake (with its yellow and black collar), the common lizard, slow worm (which isn't actually slow or a worm!) or the extremely rare sand lizard.
All the different types of heathland environment - dry, wet and humid are present, as well as a selection of peaty pools, a mire and wet woodland to explore.
Aside from the wonderful reptile life, there are also lots of rare and interesting heath dwellers at the site, including the ground-nesting nightjar, Dartford warbler, woodlark and tree pipit. Many interesting dragon and damselflies live in the wetter areas, whilst grayling and silver-studded blue butterflies can be found on the open heath. The heath is home to a variety of typical species including common heather, bell heather and gorse throughout, with bog asphodel, sphagnum mosses and pale butterwort in the wetter heath. One to watch out for is the fascinating sundew. These carnivorous plants have sticky sap which trap flies and small insects.
The sundew's tendrils detect the presence of its stuck prey and curl inwards to engulf it. Eventually, the whole leaf wraps around the insect which is digested. The acidic habitats the Round-leaved Sundew lives in on the heath don't provide enough nutrients, so it has evolved this carnivorous way of life to supplement its diet.
Useful Information
4km north of Wool, access from Puddletown Road, between Bovington and Wareham. From the Wareham direction, the small car park is on the right (north side of the road) 50m or so after the right turning signposted East Dorset Golf Club and Hyde.
Habitat
Environmental designation
Ramsar
Site of Special Scientific Interest (SSSI)
SPA
Special Areas of Conservation (SAC)