Find a nature reserve / visitor centre
Visiting Nature Reserves
Our nature reserves are still open for you to enjoy. When visiting, please be considerate of others by following Government guidance. You can plan your visit using the nature reserve finder below. 
Want to help and know more about Dorset's wildlife?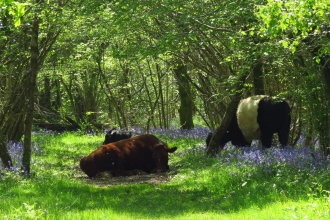 A site brimming with wildlife and a sense of the wild.
An interactive marine centre situated on a beautiful stretch of Dorset's Jurassic Coast, with splendid views from grassy cliff tops and an underwater nature trail for snorkelers. The Wild…