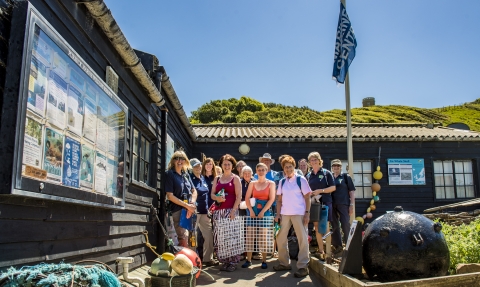 Volunteering
Covid-19 update
We're pleased to announce that volunteering activity has now resumed, at the discretion of the leader of any work party or activity.  To maintain the safety of our volunteers, maximum numbers will be at the discretion of the task leader or centre managers and will be dependent on the suitability of the site and task.  In addition we will continue to have social distancing where possible, sanitising gel available and also the wearing of face masks should they be required.  Volunteers should continue to bring their own refreshments.
If you have any questions, contact us on volunteering@dorsetwildlifetrust.org.uk.
Volunteering with Dorset Wildlife Trust
As a charity, we rely on volunteers to help us with all sorts of tasks from scrub clearance and wildlife surveys to manning the visitor centres and organising events. During the winter, conservation work is vital to the management of our nature reserves and there are many opportunities to join a work party in your area. Watch the video below to find out about the volunteer work parties on Brownsea Island, what they do and how volunteering is not only about the activity but also about connecting with other people too.
Is volunteering right for me?
Volunteers come to us for all sorts of reasons: to do their bit, to get healthy, to stay healthy, for the social element, for fun, for the challenge, to learn new skills, to practice old skills, to prepare for the workplace, to help wildlife, to get out into the fresh air, to learn about wildlife, to carry on using skills during retirement - and occasionally it's just to give it a go. We like to think that we have the ideal opportunity for everyone who comes to us – so why not put us to the test?
Complete our volunteering registration form and sign up for our volunteering alert emails to see what we get up to.
There are lots of different opportunities, it's just a matter of choosing which ones you want to try. Read about some of the options below: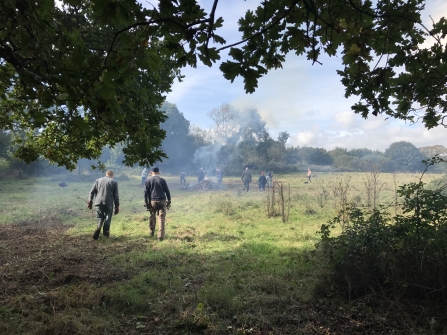 Meet the volunteer team near you
We have regional teams throughout Dorset. Feel free to contact them directly if you wish to discuss specific volunteering roles.
Volunteering opportunities
Volunteering events happening soon...
Useful downloads
If you would like to have a more in-depth read about volunteering with Dorset Wildlife Trust just click the relevant title below to download.