Wild Brownsea is a three-year programme of works and investment in Dorset Wildlife Trust's Brownsea Island Reserve which is delivering new access, wildlife observation and learning facilities, together with a programme of activities to enable people of all backgrounds and abilities to learn about, enjoy and play an active role in managing this unique place.
Home to endangered red squirrels and thousands of birds on the lagoon, Brownsea is truly special and Wild Brownsea will allow us to make sure more people can enjoy the Brownsea experience. Thanks to the generous support of the National Lottery Heritage Fund, charitable trusts, sponsors, and hundreds of individual donors, we were able to start work on this exciting new project in late 2019. You can read more about how National Lottery players have supported us here and if you would like to help us fund the next stage of this exciting project work, please look at this page, here. Or why not get in touch with us directly at Brownsea@dorsetwildlifetrust.org.uk. 
What have we done so far?

During late 2019 and the first 3 months of 2020, our volunteers and wardens were busy putting in the groundwork for the project. This included:

Removal of the old, broken, narrow boardwalk and starting to replace it with a new, more accessible, safer one. 
Getting information ready for our new signs and renaming our new hides – the Mac Hide has become the Tern Hide and Low Hide has transformed into Avocet Hide.
Our amazing volunteers and corporate work parties working hard to help restore and rebuild the tern islands, ready for the Spring breeding season.
Building relationships with local groups to ensure the project benefits sectors of the community who may never have been able to visit Brownsea before.
What are we planning?

Covid-19 has stalled some of our planned 2020 works, but we will be getting back to it as soon as possible.  Once that happens: 

The Lagoon hide will be dismantled in preparation for the brand new visitor welcome building with panoramic views of the lagoon.
We will get our AQA training programme for volunteers and young people underway.
We will be able to install new signs across the whole island helping visitors find out more about the wildlife they can encounter.

Sign up to our e-news letter here to hear more as it happens. 
Take action for #WildBrownsea

You can take action and play a vital role in the future of #WildBrownsea.

We would be especially interested in hearing from groups and individuals who are new to Brownsea Island, and are interested in volunteering, visiting or learning. You can register your interest by emailing us:  Brownsea@dorsetwildlifetrust.org.uk

 

You can join our e-news letter for all the latest information, here. 

You can follow our adventures on social media via @DWTBrownsea or search using the hashtag #WildBrownsea.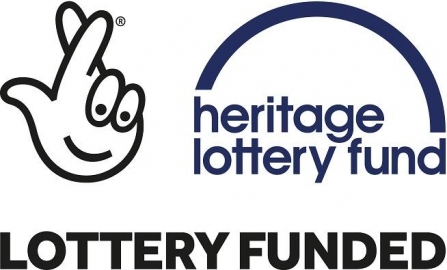 Protect Wild Brownsea - now & in the future