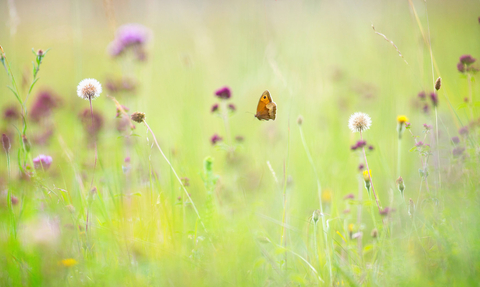 Mini Meadows
Creating a mini meadow
Would you like a more exciting lawn? One that is full of flowers and insect life? Follow the link below to download our Wildlife friendly gardening guide to creating mini meadows and find out more about the different types of meadow and how to manage them.
Download the Mini Meadows guide
Wildlife-friendly planting
Want to know more about what to plant to attract wildlife to your garden? Check out the links below for more inspiration.