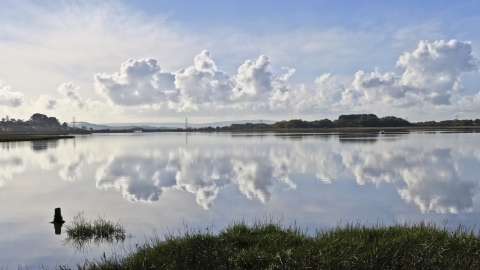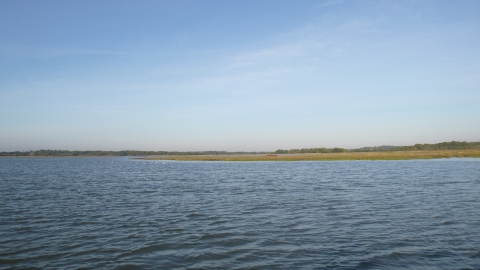 Internationally important area of Poole Harbour managed in partnership with Amphibian and Reptile Conservation; part of The Great Heath Living Landscape.
Know before you go
Dogs
Please pick up after your dog. Dog bins at both entrances. See above for more information about dogs on nature reserves.
When to visit
Opening times
All year round
Best time to visit
Autumn and winter for wading birds and wildfowl; spring and summer for warblers, nightjar, reptiles and insects
About the reserve
In a sheltered northern corner of Poole Harbour, the coarse heathland of the Lytchett Bay reserve gradually transforms to long, feathery marshland grasses and smooth tidal mud flats, creating an ideal habitat for a variety of reptiles and birds, including rare and migrant species. The reserve is part of The Great Heath Living Landscape and managed in partnership with Amphibian and Reptile Conservation. This internationally important area is one of few places where the natural change from heathland to marshland habitats, which could once be found all round Poole Harbour, can be experienced. The reserve is also part of the Lytchett Bay Nature Park, a crucial area for wading birds and wildfowl. 
The heathland habitat supports a range of species including rare reptiles and rare breeding birds.  Sand lizards bask in the sun, while Dartford warblers sing from perches above. At dusk on a warm, summer evening, listen out for the churring song of visiting a nightjar. Summer also brings the repetitive song of the migrant reed warbler drifting through the golden-tipped reed beds. Year-round, wildfowl and waders, such as little egrets, make the most of the abundant invertebrate life of the sheltered mudflats, including worms, crustaceans, molluscs and insect larvae. In addition to rich birdlife, 19 species of fish have been recorded in the Bay.
Useful Information
A choice of two parts of the reserve to visit in Upton, Poole. 1. At junction of Lytchett Way and Shore Lane, Upton signposted Footpath No.12; 2. Sandy Lane, Upton (just west of Otter Close).  Safe pavement walking to reserve from Upton, Hamworthy and Lytchett Minster.  Short distance from Moorland Way bus stop routes 8 and 9.  1.2km from Hamworthy Train Station.  On street parking.
Environmental designation
Ramsar
Site of Special Scientific Interest (SSSI)
SPA
Special Areas of Conservation (SAC)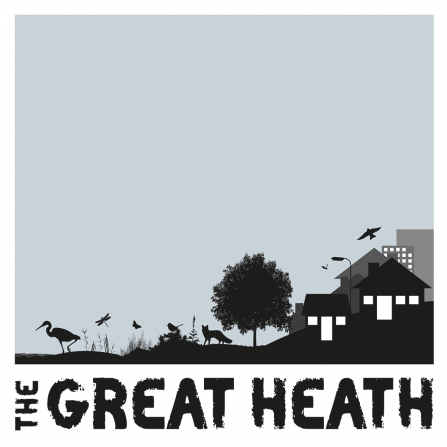 Part of The Great Heath Living Landscape