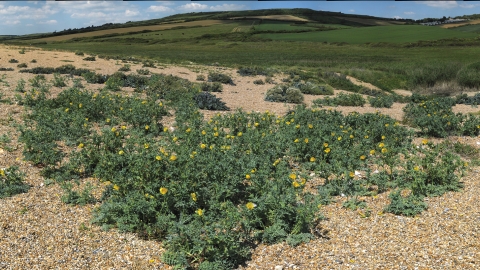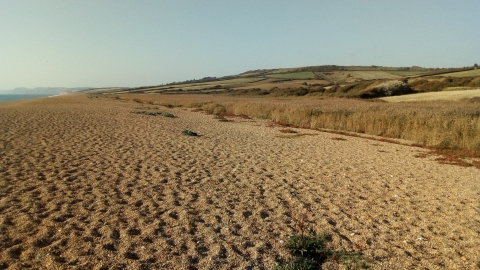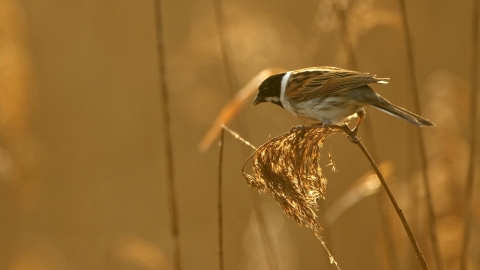 A coastal reserve, attracting a wide range of migrant bird species
Know before you go
Dogs
Dogs allowed on beach only. See above for more information about dogs on nature reserves.
When to visit
Opening times
Open at all times
Best time to visit
Anytime for birdlife.
About the reserve
A small coastal reserve, offering a welcome resting place for a wide range of migrant bird species, and a permanent home for a host of interesting wildlife.
Nestled behind the shingle beach, our West Bexington reserve includes a stretch of reedbed with grazing marsh and mixed coastal scrub behind, and is jointly managed with a local farmer. As well as grazing to keep the wet grassy meadows in good condition we cut the reedbeds and scrub blocks on rotation to maintain a diversity of age growth and structure. Along with the surrounding sympathetically managed land this area offers a first resting and re-fuelling point for arriving migrant birds as well as the resident wetland and scrub species such as Cetti's warbler, reed bunting, and linnet. The scrub also provides for habitat for dormouse and shelter for reptiles while the reedbed and ditches support water vole, great-crested newt and a good range of dragonflies.
The reserve also includes the section of shingle directly in front of the reedbed, with plants like yellow horned-poppy and sea kale.
Useful Information
Take the road for West Bexington & The Manor Hotel opposite the Bull Inn on the B3157 coast road at Swyre, (about 7 miles east of Bridport). Follow road for a mile to its end at the (fee paying) public car park & head west along a footpath over the shingle beach to the reserve entrance over a small bridge.
Species
Environmental designation
Site of Special Scientific Interest (SSSI)