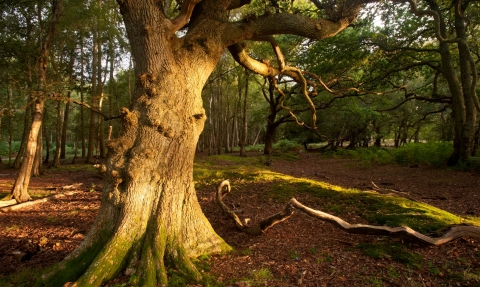 Conservation in the countryside
How are we conserving Dorset's landscapes?
Dorset Wildlife Trust's work for wildlife conservation goes well beyond our nature reserves. To give wildlife a real chance to thrive we need to work with our partners, landowners and the public to create and manage habitats across Dorset's landscapes. Working at this scale can help with other important issues too. Our river catchment conservation also helps improve water quality and can even hold back floods. We have been focusing on a number of areas in Dorset where we aim to help create 'Living Landscapes' with rich and diverse wildlife for all to enjoy; Isle of Portland, Lorton Valley, West Dorset Hills and Vales, Purbeck, Blackmore Vale, Gillingham Royal Forest and the Great Heath in East Dorset.   
Find out more - visit one of our centres

Dorset Wildlife Trust runs five visitor centres across the county with something for everyone! Whether its land or sea you're after, a learning experience, a chance to join in an activity, maybe take an engaging walk or just a sit down with a coffee and a cake. We offer residential stays at our Kingcombe Centre in West Dorset and educational events at the Lorton Conservation Centre. At the Fine Foundation Chesil Beach Centre you can explore and learn then eat and drink at the Taste* Café. The Fine Foundation Wild Seas Centre, Kimmeridge is a top place to interact with the wonders of Dorset's sea, while on Brownsea, the Villa offers a place to learn and enjoy the wildlife of the internationally important Island and lagoon.